Discover the most beautiful canoe river in Germany
The Lahn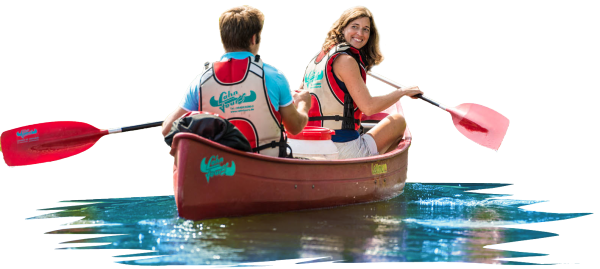 The Lahn is the most popular river in Germany when it comes to travelling with a canoe. With out a doubt is she one of the most beautiful canoe rivers in general. You can travel the Lahn by canoe from our canoe station in Roth near Marburg all the way down to its mouth into the Rhine river near Lahnstein, this 160km long route is open all year around.
The beautiful surrounding landscape, the unspoiled nature away from industrial areas, urban centres and street noise, as well as the cultural attractions and the ever-changing river course with mild rapids and partly manually operated locks, invite you to an interesting canoe trip.
In its course the Lahn flows past the university towns of Marburg and Giessen, Wetzlar, the royal seat of Weilburg with the only canal tunnel in Germany, the quaint village Runkel with its fortress, the cathedral city of Limburg, Diez and the climate health resort of Bad Ems, until finally reaches the Rhine at Lahnstein.