A weekend getaway in Marburg
Be enchanted by the Botanical Gardens with their conifers, a large rhododendron collection, the spring forest and alpine garden containing mountain plants from places all over this planet. In the greenhouses you will find many plants from the tropics including a titan arum (Amorphophallus titanum), the biggest flower in the world. But Marburg has to offer much more: the Elisabethkirche, the old university, the Marburger castle and the old part of town, which is called in Marburg the ''Oberstadt'' (upper town). Marburg is also home to the Philips University, which is the oldest university in the world that was founded as a Protestant institution in 1527. Even these days the university shapes the townscape through her buildings and students.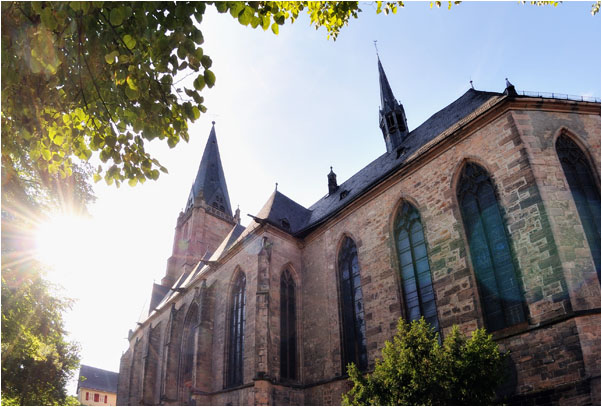 1st day:
Arrival in Marburg, discover the old town on your own
2nd day:
Walk to the new Botanical Gardens on the Lahnberge. Visit to the 20 hectare gardens, which have constantly changing special exhibitions, therefore you can always come back again and see something new. Walk back to Marburg.
3rd day:
Guided public city tour of Marburg. If you like hiking you definitely will enjoy this, the tour takes you up and down through town and you will have to manage some difference in altitude.
Our services:
2 nights in a pre-booked hotel in a double room with en-suite
Breakfast
Maps + information material
Entrance tickets on request
Children's discount on request (depending on the accommodation and guide option)
Price:
per person (min. 2 people): €149