Discover the most beautiful canoe river in Germany
The Lahn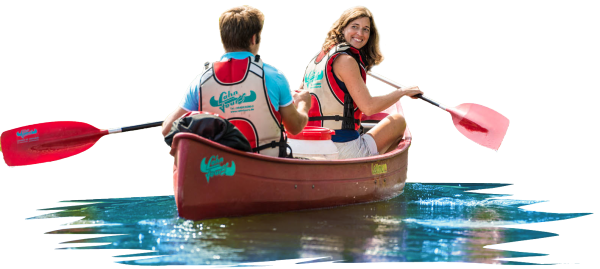 The Lahn is the most popular river in Germany when it comes to travelling with a canoe. With out a doubt is she one of the most beautiful canoe rivers in general. You can travel the Lahn by canoe from our canoe station in Roth near Marburg all the way down to its mouth into the Rhine river near Lahnstein, this 160km long route is open all year around.
The beautiful surrounding landscape, the unspoiled nature away from industrial areas, urban centres and street noise, as well as the cultural attractions and the ever-changing river course with mild rapids and partly manually operated locks, invite you to an interesting canoe trip.
In its course the Lahn flows past the university towns of Marburg and Giessen, Wetzlar, the royal seat of Weilburg with the only canal tunnel in Germany, the quaint village Runkel with its fortress, the cathedral city of Limburg, Diez and the climate health resort of Bad Ems, until finally reaches the Rhine at Lahnstein.

The canoe rental at the Lahn
You want to experience excitement, adventure and fun on the Lahn? Operate locks and stay in an original Indian tepee? Then you are at the right place! Benefit from our more than 30 years of experience as tour operators throughout the Lahntal.
With the canoe rental from Lahntours-Aktivreisen GmbH you can start a perfectly organized customised canoe tour from 9 different starting points. We ensured that all entry points are accessible by train and have enough car parking spaces available nearby.
Our complete service for the canoe rental includes all equipment, a detailed introduction into canoeing, our specially prepared Lahn guide for easy orientation during the tour and the return transfer for the canoes, equipment and people from numerous exit spots. In addition to our complete service we offer customized upgrades and add-ons. Our campsite in Solms Schohleck and our campground in Runkel with the original tepee villages that are situated directly on the banks of the Lahn can be booked like our more than 70 partner hotels in the Lahntal in advance. Events, company outings and school trips can be easily carried out even with large groups.
To protect the birds in the European bird sanctuary "Obere Lahn" the section between Roth and Odenhausen will be closed for 8 kilometers from September 21st to April 30th each year.
Let us know your preferences and expectations, so we can make you a special offer.
You have never organised a canoe trip or are just in the initial stages of planning your trip and wondering what you should take into consideration?
Contact us without obligation and free of charge.

Canoeing and more,
for people who want to experience something special
For groups of 10 and more people, we offer a canoe trip on the Lahn with additional services that will make your group trip a special experience.
This is how an unforgettable day for you could look like: You arrive in the morning in one of our stations in the Lahntal. We warmly welcome you and take you to the starting point at the bank. You receive a detailed introduction to canoeing. How does it work with the steering and braking? How do I operate the locks? What special features are on the route? Afterwards you embark to a memorable trip through unique nature and past quaint villages. The locks will be an exciting highlight. The agreed tour destination can be easily found using the supplied river guide. Here a rich BBQ buffet will await you and your group. Afterwards we take you back to the starting point.
Basic services:
completely equipped Canadian canoe
live jackets
waterproof dry bag
waterproof barrel
introduction to canoeing
canoe delivery
canoe pickup
shuttle service
Add-ons:
BBQ
picnic
breakfast
Packed lunches
Give us a call and let our team assist you. We will happily make you an offer.

The Lahn course and our canoe trips
Day trips

Short trips

Close to nature
Length: 16km (4 to 5 hours)
From Roth zur Badenburg
Small but nice!
Length: 8km (2 to 3 hours)
From Roth to Odenhausen
Facetted - something for everyone
Length: 17km (5 to 6 hours)
From Dorlar to Solms
Enjoy relaxed
Length: 11km (3 to 4 hours)
From Wetzlar to Solms
Bubbly Lahn
Length: 15km (4 to 5 hours)
From Solms to Weilburg
The family classic
Length: 12km (3 to 4 hours)
From Aumenau to Runkel
Varied challenge
Length: 28km (6 to 8 hours)
From Weilburg to Runkel
The short time out
Length: 10km (2 to 3 hours)
From Runkel to Limburg
Many impressions - tunnels and locks
Length: 16km (4 to 5 hours)
From Weilburg to Aumenau
Landscape and history
Length: 18km (5 to 6 hours)
From Runkel to Diez
Our Canoe Rental Prices
Complete price per person:
1st day: €26
2nd day: €50
3rd day: €72
4th day: €92
every additional day: €18

Person transfer
Shuttle service per person/route only €6

Saturday and national holidays
Surcharge per person/day €4

Children up to 14 years
pay only 75% of the rental price

Family day on Sundays
Families with children save on family sundays: On Sundays, one child paddles free of charge per booked adult.

The 5-day savings package Monday to Friday
€101 (without shuttle service)
This offer is valid for 5 day tours starting on Mondays (excluding public holidays)

Special offers for youth groups
Canoe tours and tipi overnight stays from €16

Free places for carers
For youth and school trips, we offer free places for the supervisors and teachers!
>>> click here for our current price list! <<<
Note
The rates are per person in touring kayaks (2 people) or in 2-3 people canoes (for families with children we also have 4 and 5 seater Canadian canoes) including paddles, lifejackets (special children's sizes available), dry bag, empty provision barrel, sponge and leash, river guide and and delivery and collection of equipment and canoes. Each tour includes a detailed introduction to the technique of canoeing and the respective section of the route.
Group rates and special conditions
Please get in touch. We will be happy to discus this further and offer you a customised deal.

Benefit from more than
30 years of experience
Through out the whole Lahntal – one operator
More than 30 years experience with adventure tourism in the Lahntal
awarded with the ''Qualitätsmanagement Wassertourismus Deutschland'' for quality, security, reliability, service and nature protection
well trained staff according to the criteria of the German Canoe Association
awarded as a service-orientated operator with a system for quality management
multiple service vans, one near you
9 starting points along the Lahn as well as about 20 pick up spots
70 bicycle and hiking friendly partner hotels and restaurants
multiple by us operated service stations with canoe rental, bicycle and hiking services
2 own campsites with original Indian tipi village
What's the difference between
a Canadian canoe and kayak?
Canoe is the generic term for two different boat classes, the Canadian canoe and the kayak.

The Canadian canoe is the famous canoe of the Indians. In the past they were made of wood, where as our modern Canadian canoes are cast from robust plastic. Canadian canoes are moved forward by single bladed paddles. It consists of a blade that is almost plunged vertically into the water and pulled back. The canoe is an open boat, which offers plenty of storage space and is for this reason perfectly suitable for longer trips with the whole family and luggage. Canadian canoes are tip-resistant and have space for two or three people. For families we can also offer 4 and 5 seaters that can be occupied by adults with children.

The kayak is the legendary canoe of the Eskimos. In the old days it was made of whalebone and leather, our boats are now made of plastic. The sitting position in the kayak is deeper in the boat and it is moved forward with a double-bladed paddle. The double paddle possesses in contrast to the single bladed paddle at both ends a paddle blade. Kayaks are lighter and more manoeuvrable, but they offer less storage space than Canadian canoes and are more suitable for day trips. We do have touring kayaks seating 2 people.
Professional equipment
for our customers
Paddles are available in 2 different versions: single bladed paddles and double bladed paddles.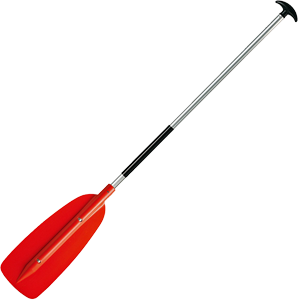 The single bladed paddle consists of a shaft with a knob for the hand at one end and a paddle blade on the other end for transmitting the force onto the water. Mostly the knob is a T-handle or spade handle (common in plastic paddles). It is used to propel a Canadian canoe forward by putting the paddle almost vertical into the water and pull it backwards. Single bladed paddles come in different lengths which are determined by the shaft length and the blade length. A commonly used method to determine the right paddle length is: The paddle should reach the the chin of the standing paddler.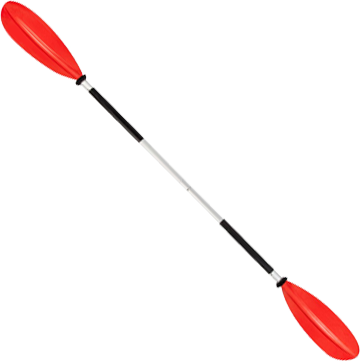 The double bladed paddle is used for kayaks and different paddle techniques are needed. It consists of a shaft with a blade on each end, which transfer the energy onto the water. The blades of modern paddles are usually twisted in a 45 to 90 degree angle towards each other for a better ergonomic handling. Against common opinion the direction of the twist has nothing to do with whether you are left or right handed. It is simply a matter of preference.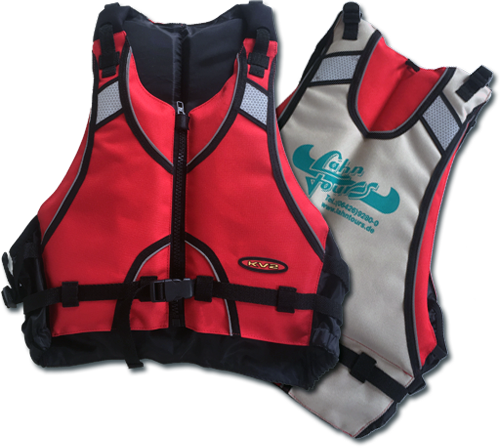 The ideal life jacket for canoe touring – The outer material is of a sturdy nylon and different adjustment options guarantee a comfortable and secure fit. It should be worn conveniently over the other clothes and with us the jackets are available in various sizes for adults and children.
The dry bag shows a mix of adventure and being down to earth. A tireless companion, who withstands the elements and remains stable due to the reinforced bottom. The practical 'roll top' closure system with a basic plastic bar keeps everything protected and dry. The sturdy fabric is also exceptionally resistant to tearing. Our bags have a volume of around 60 litres.
In the canoe barrel you stow things that must be absolutely protected from water like mobile phones, cameras, keys and wallets. When the 26-litre barrel is closed properly, no water will penetrate the seal. Therefore you should avoid to pack any liquids (such as sunscreen or mosquito repellent) that can leak inside the barrel. These barrels also have another advantage: they always content quite a lot of air, which gives them a good buoyancy and in the event of capsizing this will let them float on the water surface.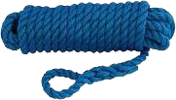 The rope will keep the boat at the jetty when you board or disembark and can be used to moor it at the picnic areas. Additionally it is an aid when hauling the canoe.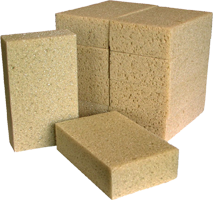 The sponge can be used to remove any splash water (from the paddling) and of course to keep the boats clean. ;)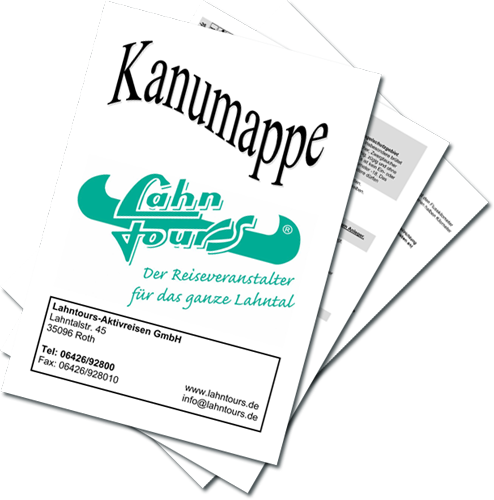 The canoe map or river guide is the standard guide for canoe tours in Germany and most European countries. We will provide you with our own professional canoe map which is a result of 30 years of experience on and around the river. The map gives you a good orientation on the water and provides all the important information for your tour.
For longer tours and certain stages we also have special boat trailers for transporting the canoes. They serve as an aid to portage the boats at obstacles like closed locks or weirs without a lock / canoe pass.
Frequently Asked Questions (FAQs)
Do I need any canoe experience?
No, we will give you an extensive introduction into the techniques you need to handle the canoe before your tour, plus you will receive a detailed river guide. This will enable you to do the trip.
Canoe, kayak or Canadian canoe? Which is the right boat for me?
90% of our customers prefer Canadian canoes, this is quiet significant. Read here about the differences between the three boat types >>
How many people sit in one boat?
Our boats fit 2 to 5 people. However the Canadian canoes with 4 or 5 seats should not be used by adults only. They are more designed to accommodate families or groups with children.
Can children be alone in one boat?
Yes, but one person has to be at least 12 years old.
Canoeing with (small) children?
That depends less on age than on whether the "outdoor kids" have already learned how to handle the wet element in a healthy way. In principle, children can be taken to paddle, they should be able to sit independently for the duration of the planned tour. Your child's first tour shouldn't be too long in order not to lose the fun of it. Please always think about the safety of your child (sun protection, no sling / baby seat, ability to act in the event of capsizing), the responsibility for the children lies exclusively with the parents. We recommend a minimum age of three years, we will be happy to have the matching (toddler) life jacket ready for you.
How to I get back to the starting point after the tour?
We offer a shuttle service of people and canoes. We will collect you at set times with buses from the tour destination which is often only around 15km away and return you to the spot where you start the tour in the morning. For some routes, the transfer is already before the tour.
What are the accommodation options before and after the tour?
There are campsites and multiple hotels along the river, which can be booked or simply visited on the day.
Can I book a canoe tour including the accommodation?
Yes, our campsite in Solms-Schohleck and our campground in Runkel are located directly on the river banks, where you can set up your tents. For groups with more than 4 people you have in both locations the chance to stay the night in an original tipi village. As a more luxurious option we can also organise accommodation in a comfortable city hotel or a cosy little country inn.
How much luggage can I take?
You will be able to transport luggage for up to ten days including your camping equipment. For multi-day tours we will give you a barrel per boat and a dry bag for each person.
How big is the dry bag and the barrel?
The dry bag has a 60l volume and the barrel has 26l.
Do we have to bring our own cooking equipment?
On request and for a small fee we can provide you with the cooking equipment.
Is the orientation on the river difficult?
No, you receive a river guide at the beginning, which shows all landmarks, sights, picnic areas, campsites, shopping possibilities and so on. This makes it very easy to find your way around. In addition there are kilometre signs on the banks for most part along the Lahn.
How big can a group be?
We can accommodate groups with up to 200 people which we will start on different sections along the river.
Can I take my dog and will I be charged extra?
Your four-legged friend is of course more than welcome! There are no additional costs. If you book a campsite or hotel, please make sure that he will be welcome there, too.
What if I can't swim?
We have a life jacket for any size and body weight. This goes especially for children and toddlers, for them we have special age-based jackets. To wear a life jacket is compulsory. Therefore it is not necessary that you are a capable swimmer.
Can I swim in the Lahn?
Yes, in general the swimming is allowed and possible, except in and around locks.
How deep is the Lahn?
That varies. Starting at a few centimetres and reaching around 5 metres at its deepest points. As a rule of thumb: the faster the Lahn flows the lower is its current depth.
What happens if the weather is bad?
As its known: There is no bad weather, just bad clothing. Be prepared with normal rain gear and your canoe tour wont fall through.
Can I operate the lock myself?
One of the highlights of every Lahn tour is to operate a lock yourself. Where else is this still possible these days? Until Runkel this is the case, all locks have to be operated manually. You will receive an instruction for this purpose from us, but don't worry, it is rather easy to do. From Limburg onwards all locks are operated electronically by a lock keeper. Here is a small animation to demonstrate how a lock works >>
Is wild camping allowed and are there any restrictions?
This is definitely not permitted, as the river banks are under landscape protection. But there are plenty of accommodations and picnic areas along the way, you will receive detailed information from us. With our help many entry and exit points, picnic areas and campsites were developed over the years and can be used now. All accessible spots are displayed in our information material.