A weekend getaway in Weilburg
Marvel at the Weilburg Castle located high above the Lahn, one of the most important baroque palaces in Hesse. Quite different but just as spectacular is a visit of the Kubacher crystal cave in the eastern part of the Taunus. With the unique crystal formations and probably the biggest natural single cavity in Germany, it is the the country's only crystal cave. The cave already originated during the ice age and is definitely worth a look. The "Tiergarten Weilburg" (wildlife park) gives you the opportunity to watch more than 20 different animals in their natural habitat. Including primeval-looking European bisons and heck cattle, as well as stately red deer, moose and the newest attraction a big brown bear enclosure.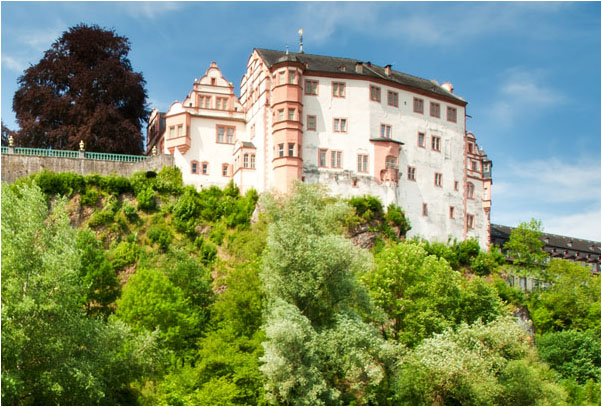 1st day:
Arrival in Weilburg. Round trip from Weilburg via Odersbach. Wonderful vistas of Weilburg await you on this only 7km long hike. One part takes you along of the oldest linden avenues of Germany.
2nd day:
Arrive on your own in Kubach, where you start your round trip. Hike the hills of the Weilbuger Land and descend into the valley of the Weil on this 10 km trail. You will have plenty of time to visit the highlight of the tour: The Kubacher Kristalhöhle (crystal cave). Return back to Weilburg on your own.
3rd day:
This day is to your own disposal. Take a walk through the old part of Weilburg and visit the impressive castle.
Our services:
2 nights in a 4 star superior wellness hotel in a double room with en-suite
Breakfast
Maps + information material
Entrance fees on request
Children's discount on request (depending on the accommodation and guide option)
Price:
per person (min. 2 people): €169