Bicycle shuttle service at the Lahn
Jump off the bike and into a canoe... Enjoy the Lahn for a few hours from a different perspective!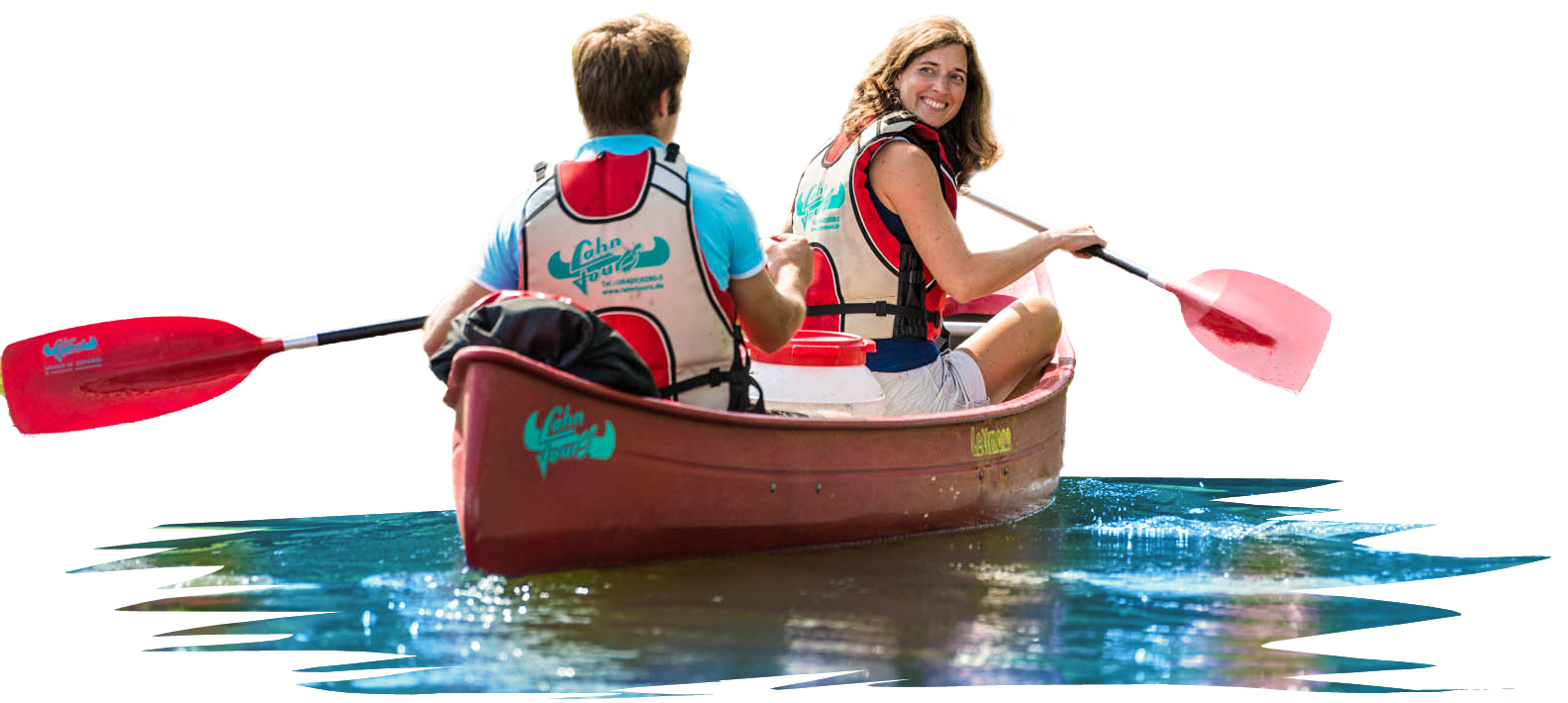 You can arrange a bicycle shuttle from any of our stations or drop-off locations: Roth near Marburg, Odenhausen, Gießen, Dorlar, Wetzlar, Solms-Schohleck, Weilburg, Aumenau and Runkel. Already for only €32!
Step off your bicycle and into a canoe and paddle along the river to the next station. We will in the meantime transport your bike and luggage to this destination and you will be able to continue your cycle tour from there.
Insider tip: Use our bicycle shuttle service between Aumenau and Runkel to experience one of the most scenic sections of the river from the canoe.