#postponeyourtrip
The German Travel Association (DRV) and the German Tourism Association (DTV) have launched a campaign: Travelers are encouraged not to cancel their booked trips but to postpone them.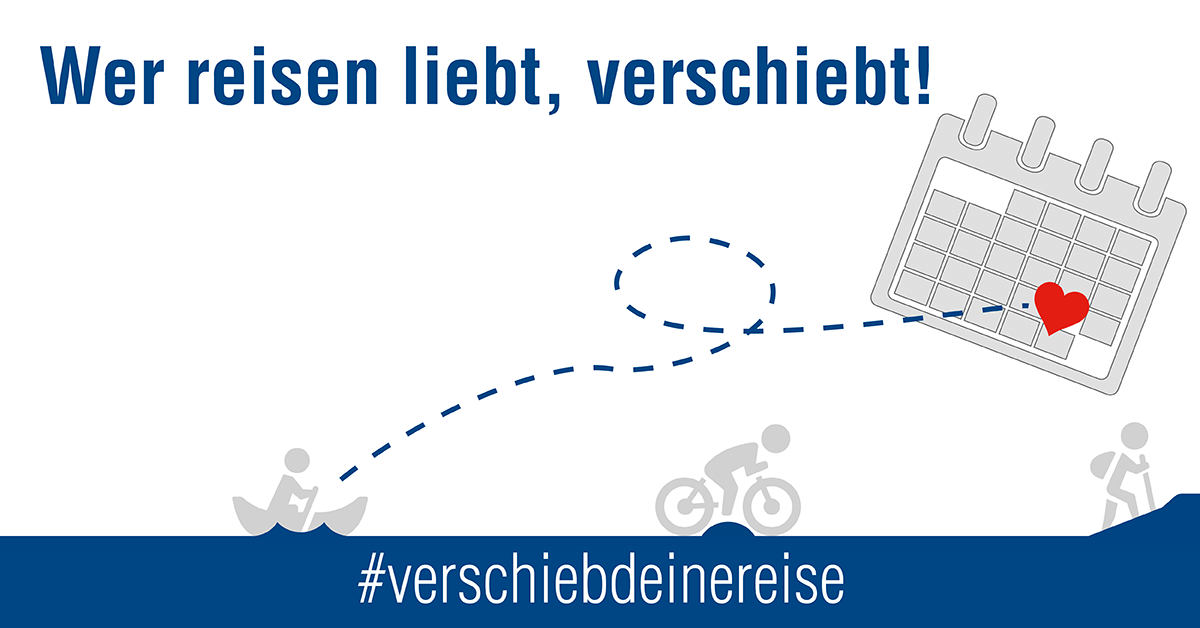 "The current crisis is unprecedented for the travel industry. But every crisis is over at some point. And the desire for vacation will surely remain unbroken. Then we have to kick start the travel industry. Anyone who does not cancel their vacation now but can postpone it can help", says Norbert Fiebig, President of the German Travel Association.
"We are in the middle of one of the greatest crises that German tourism has ever had to overcome. Our common goal must be to avoid bankruptcies and redundancies. If guests and hosts show solidarity, if everyone helps now, we can master the crisis - and ensure that Germany as a travel destination remains attractive in its wide variety of offers", says Norbert Kunz, Managing Director of the German Tourism Association.
Under the hashtag #postponeyourtrip, more and more tour operators, transport companies and travel destinations are promoting the solidarity campaign of the travel industry to deal with the current situation together. We are also looking forward to welcoming you back to the Lahn Valley after the crisis. Look forward to your vacation and stay healthy!
convenient rebooking - no cancellation fees
Enjoy your vacation at a different time!
Find out more about our temporary and far-reaching goodwill regulations: Special regulations for the Corona crisis